Germany's Premier Mining Event
---
Deutsche Goldmesse is committed to becoming Germany's premier investment conference, providing quality with informative industry-leading Keynote Speakers and 30 carefully considered companies in a range of commodities and stages from explorers to producers.
Hosted by Soar Financial Partners, the conference continues to keep people connected within the mining sector; and staying true to their German roots.
Exclusive two-day event for investors and mining companies

Offering live engagement between presenting company management and investors

Best-in-class featured presenters from Europe and worldwide

Over 80% of attending investors are from Germany, Switzerland, Belgium, and The Netherlands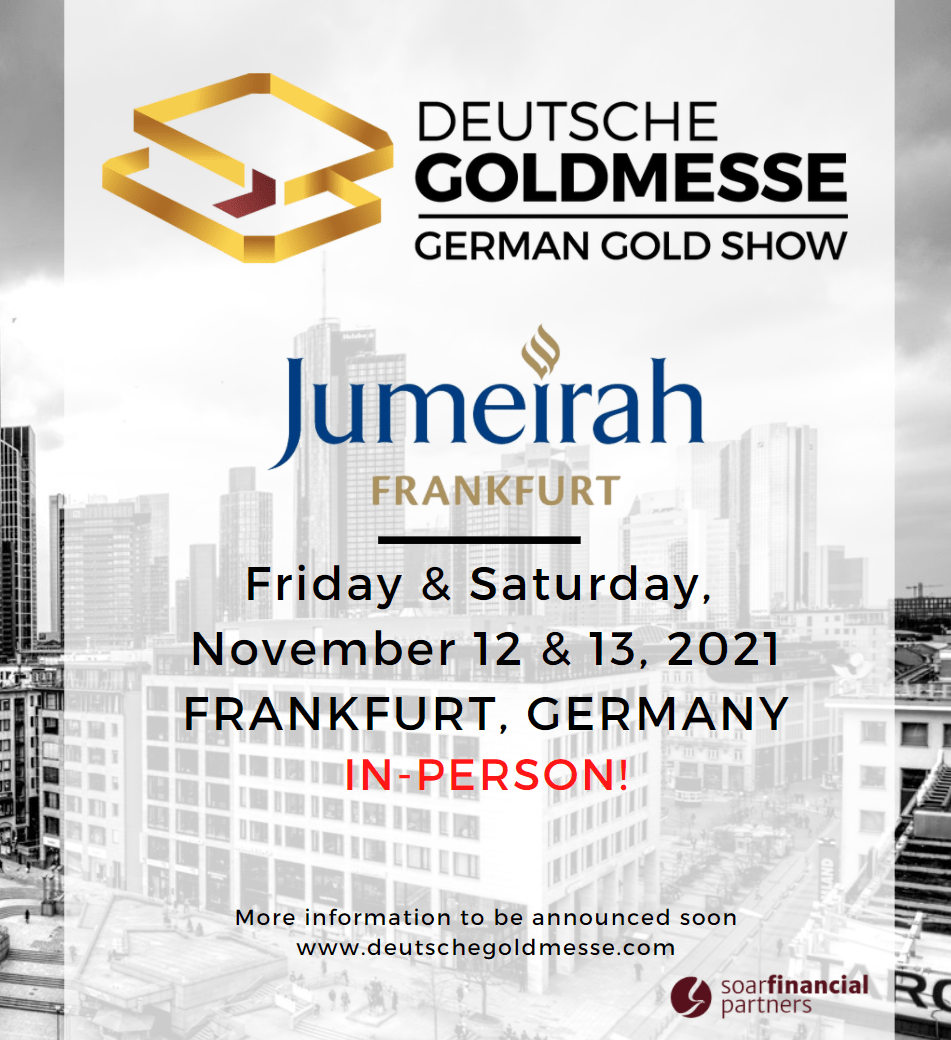 Investors
It's free for investors to register and to join our event. We also offer 1-on-1 meetings for qualified investors!
Companies
Use the button below to register your interest to participate in our Deutsche Goldmesse Fall 2021 Event. 
Deutsche Goldmesse Fall Event
November 12 – 13, 2021
Confirmed Companies Fall 2021 – More TBA
---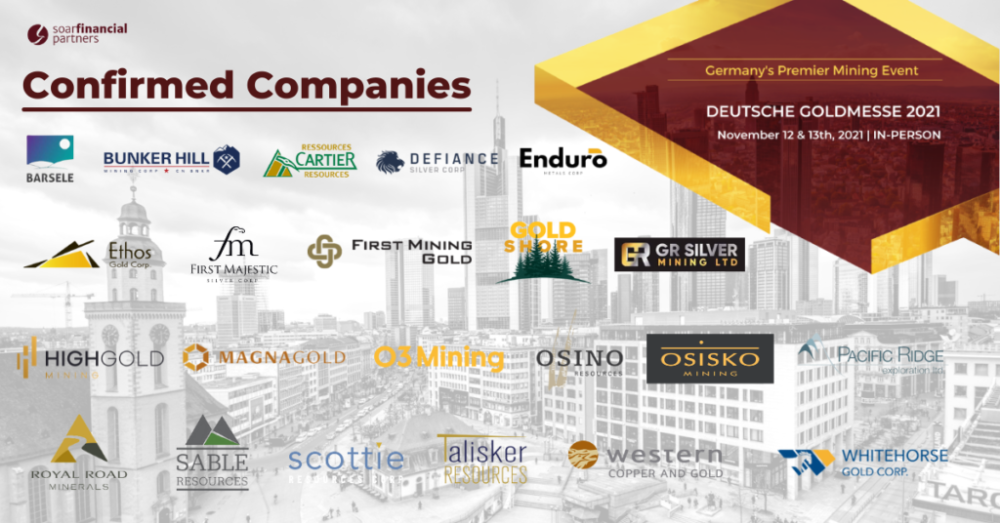 Feedback from our inaugural Deutsche Goldmesse event
---
"Special thanks to Kai and his team for putting together a very successful Deutsche Goldmesse virtual conference. It offered a unique opportunity to connect with high quality German investors. We look forward to future events."
Martino De Ciccio, Endeavour Mining Corporation
Expert Discussions & Interviews from previous events
---