Deutschlands führender Mining Event
---
Die Deutsche Goldmesse ist Deutschlands größte Mining Investment Konferenz. Wir verbinden Qualität und Informationen und bringen führende Köpfe aus der Mining-Industrie und ausgewählte Unternehmen an einem Ort zusammen – vom jungen Explorer bis zum etablierten Produzenten.
Konferenz-Gastgeber Soar Financial Partners Sie direkt mit dem Mining-Sektor:
Online Mining-Konferenz für Investoren und Rohstofffirmen.

Miningfirmen und Investoren können direkt miteinander interagieren.

Investoren haben die Möglichkeit, bei Live-Vorträgen direkt Fragen an die Vorstände zu stellen

Alle Vorträge werden simultan ins Deutsche & Englische übersetzt.

Mehr als 50% der Investoren stammen aus Deutschland, der Schweiz, Belgien und den Niederlanden.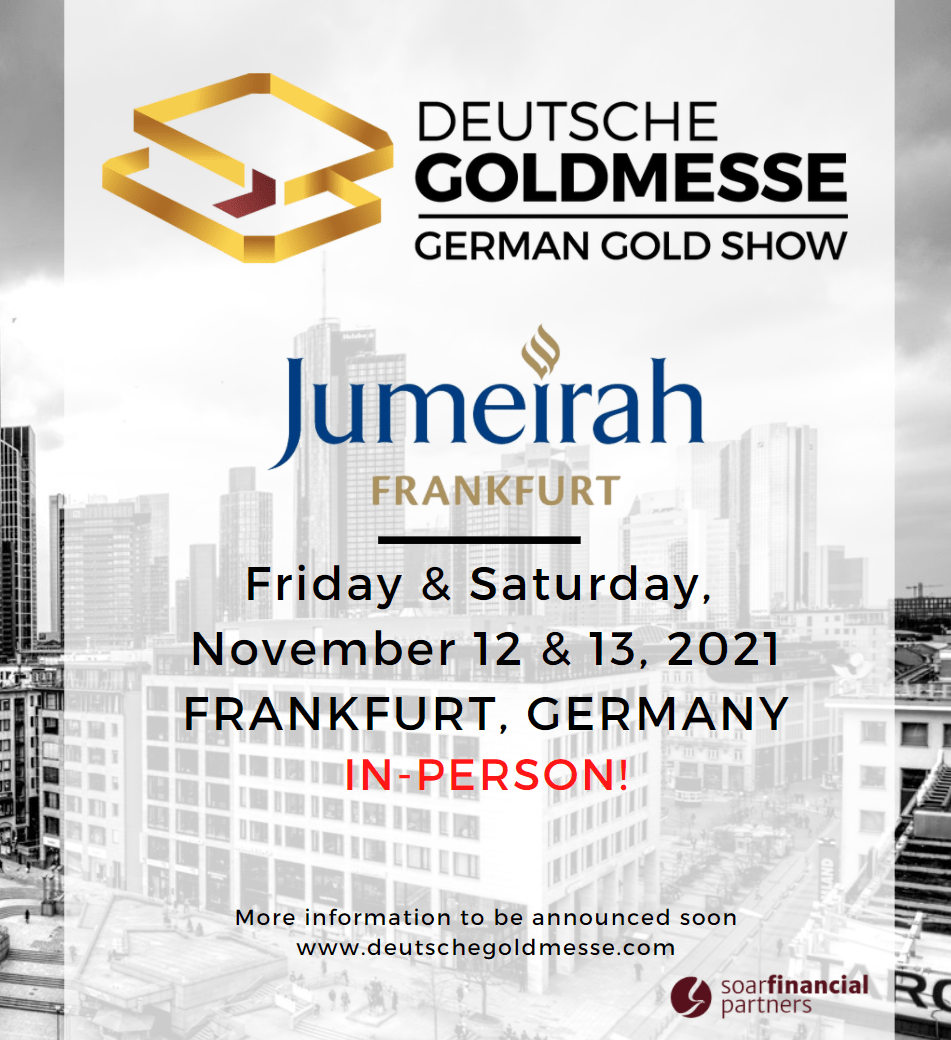 Investors
It's free for investors to register and to join our event. We also offer 1-on-1 meetings for qualified investors!
Companies
Use the button below to register your interest to participate in our Deutsche Goldmesse Fall 2021 Event. 
Deutsche Goldmesse Herbst-Konferenz
November 12 – 13, 2021
Teilnehmer Deutsche Goldmesse 2021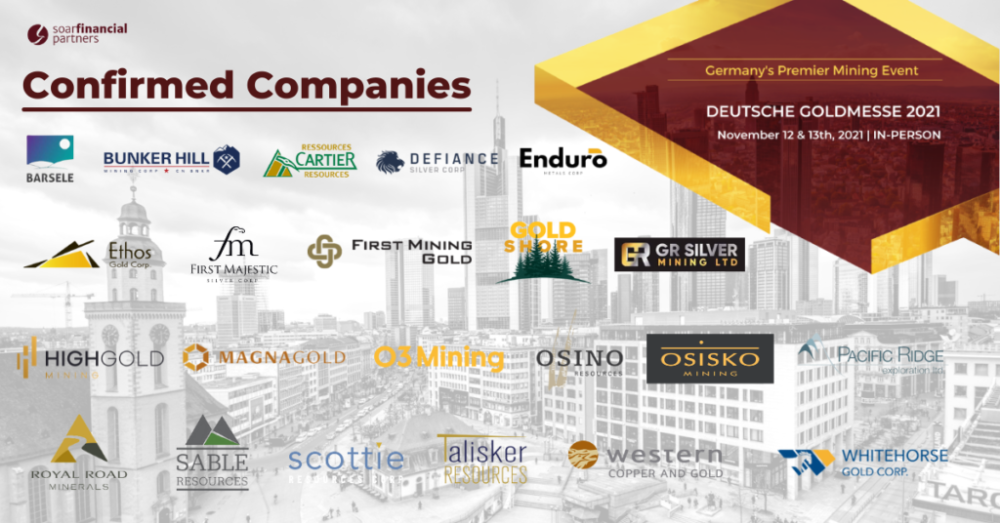 Feedback von usnerem ersten Deutsche Goldmesse event
---
"Special thanks to Kai and his team for putting together a very successful Deutsche Goldmesse virtual conference. It offered a unique opportunity to connect with high quality German investors. We look forward to future events."
Martino De Ciccio, Endeavour Mining Corporation
Expertengespräche und Interviews von früheren Konferenzen
---